What is the problem?
My printer has 3 temperatures that it tracks, "TOOL", "BED", and "CPU". But in Octoprint, it only tracks tool and bed. I want to have an up to date reading on its CPU temp, because I want to make sure it doesn't overheat.
What did you already try to solve it?
I tried looking for plugins for this, but I think they're tracking the temp of my Octopi CPU temp. I want my printer's CPU temp.
Example of what I see in terminal:
T:23.84 /0.00 B:23.87 /0.00 C:26.45 /0.00 @:0 B@:0 C@:0
Have you tried running in safe mode?
No
Did running in safe mode solve the problem?
Didn't try.
Systeminfo Bundle
You can download this in OctoPrint's System Information dialog ... no bundle, no support!)
WRITE HERE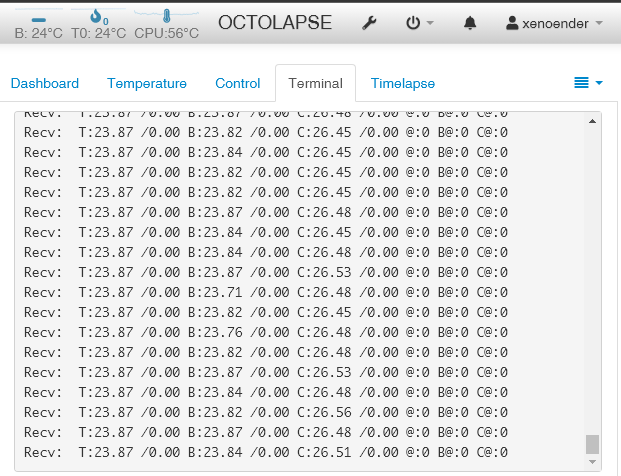 WRITE HERE