Camera model
Logitech C270
What is the problem?
Won't show up on OctoPrint. The light on the camera is on when I run mjpg streamer but the stream doesn't show up on the octo dashboard. After starting this post I tried to run the streamer again and it said that the http_output wasnt there, so I copied it back into the plugins folder(i had previously copied it out) and it still didn't work.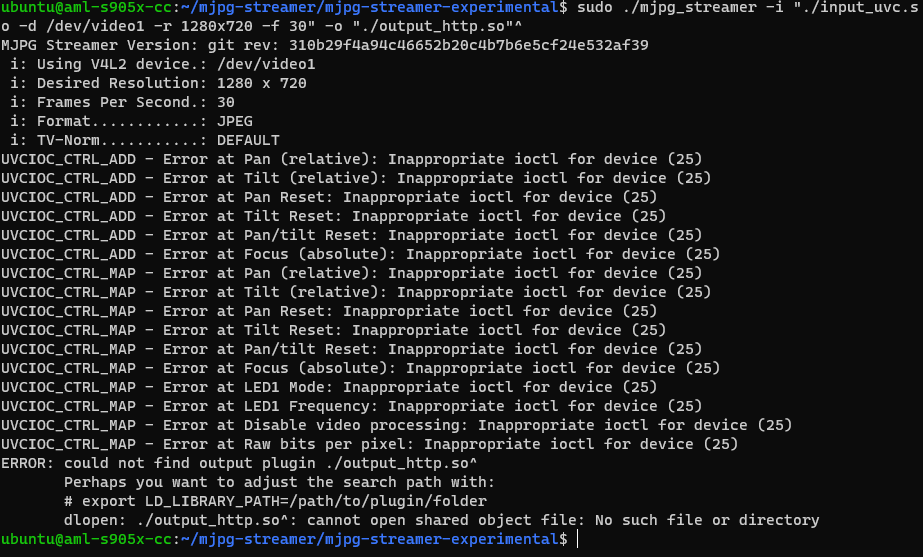 What did you already try to solve it?
I installed and ran mjpg streamer.
sudo ./mjpg_streamer -i "./input_uvc.so -d /dev/video1 -r 1280x720 -f 30" -o "./output_http.so"
Logs (/var/log/webcamd.log, syslog, dmesg, ... no logs, no support)
octoprint.log (162.7 KB)
Additional information about your setup (OctoPrint version, OctoPi version, ...)
I am using a Le Potato running Linux 22.04, octoprint version 0.2.3.
Camera Link : http://octoprint.local:8080/?action=stream