What is the problem?
Octoprint is awesome - but I can't get it to work reliably. There are 2 main issues I'm having:
The printing glitches when I print with Octoprint. Sometimes the printer seems to ignore a command, so that the extruder doesn't stop and prints a line connecting two parts that shouldn't be connected. Sometimes the printer just misses out a small section so there is a small gap. And occasionally the print head just "wanders off" into nowhere leaving a string of fillament behind it!!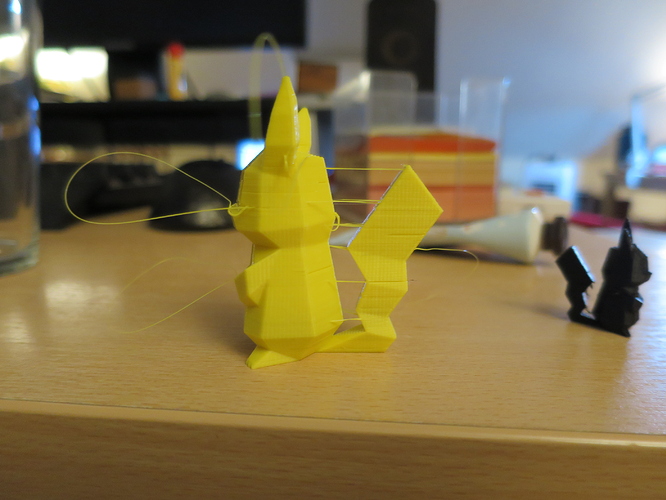 Occasionally the USB connection is lost momentarily causing it to reconnect. Even if I am printing from the SD card and just using Octopi to monitor the print this causes a massive problem because the Ender 3 printer restarts whenever the serial connection is reset, meaning that a short interruption in the USB connection causes the print to stop.
What did you already try to solve it?
I tried using 3 different USB cables including a very short one with a ferite core. I tried printing from a raspberry pi 2 instead (with no webcam installed). None of this has helped.
Complete Logs
I don't have easy access to the logs right now but I can get them if necessary.
There were lots of error messages about the printer requested a step to be resent, and some generic error messages about the USB disconnecting.
Additional information about your setup
Octoprint was the latest version a couple of days ago (4.1?). Ender 3 firmware is whatever was installed at the factory. I will update it at the weekend when my new motherboard arrives for it as it has the latest firmware on it.