I installed octoprint a month ago and it has been working fine until today. I get the following error message when trying to connect.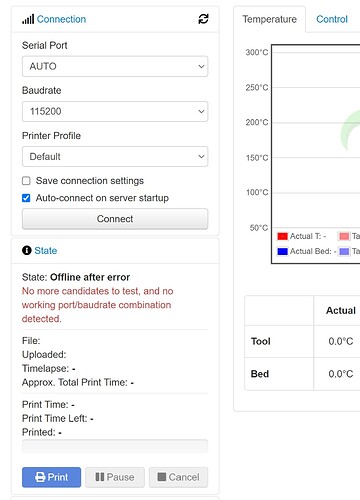 I have rebooted my router, reset the server, updated the server, all with no affect.
I'm using windows 10 and have no idea how to find a log file to provide you. Here is my router information.