What is the problem?
OctoPrint wont connect to printer - no serial connections found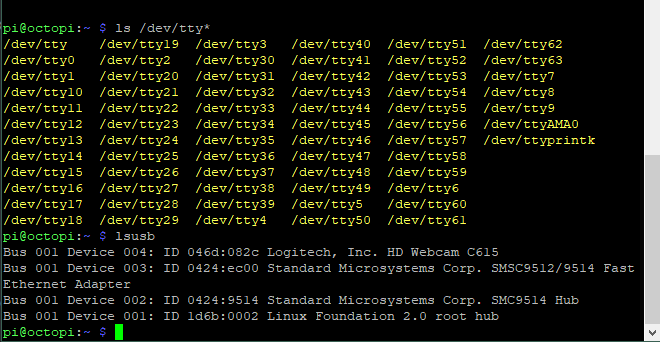 What did you already try to solve it?
Restarting OctoPrint, shutting down OctoPrint and unplugging, turning printer on first and then OctoPrint, ls /dev/tty* doesn't list any USB serials, covered the power pin on the USB cable with tape and plugged back in to make sure there was no back power issues, tried multiple cables
Have you tried running in safe mode?
Yes
Did running in safe mode solve the problem?
No
Systeminfo Bundle
You can download this in OctoPrint's System Information dialog ... no bundle, no support!)
octoprint-systeminfo-20211009052522.zip (31.2 KB)
Additional information about your setup
OctoPrint version, OctoPi version, printer, firmware, browser, operating system, ... as much data as possible
Creality Ender 3 V2 running 32bit 4.2.2 board, running jyers 1.3.5b firmware for bltouch, browser is Chrome, Windows 10, Raspberry Pi 3B+, OctoPrint v1.6.1, OctoPi 0.18.0