What is the problem?
Prints are printing about 5mm above my print bed after updating to 1.5.0
What did you already try to solve it?
I have used several slicers and several files. Recalibrated BLTouch, updated OctoPrint, Printed in safe mode.
Have you tried running in safe mode and if so did it solve the issue?
I have with no change.
Complete Logs
serial.log (148 Bytes) )
Ender 5 Pro, OctoPrint 1.5.1, Cura (most current), S3D (most current). Mac Big Sur
It finished the print above like some kind of ooze raft which is what is confusing me. I have messed with all of my z axis calibrations as well.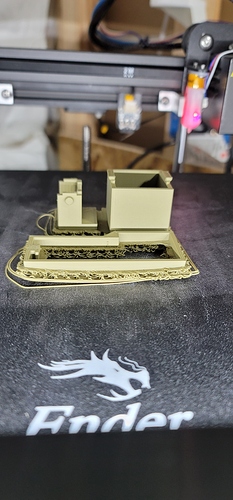 Any help would be appreciated!
Trick