What is the problem? Printer not starting any print or moving when pressing control in the octoprint dashboard. Also not changing temperature.
What did you already try to solve it? Restarting, rebooting, installing Remove /dev/ttyS* Ports (port auto detection fix)
Uninstalling the webcam from the Pi
Logs:
Sometimes this shows up, sometimes it does not.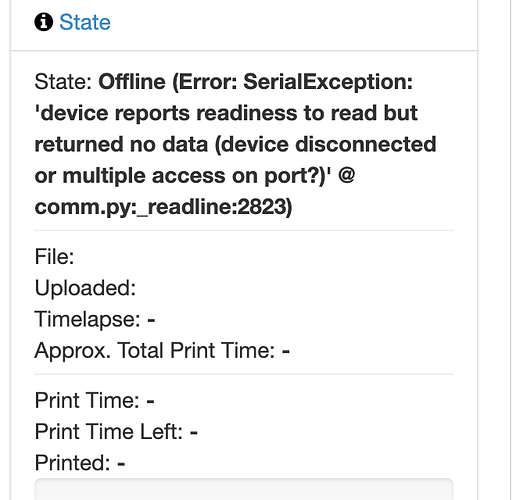 octoprint (2).log
(328.2 KB)
I have an Ender 3 Pro. Usually connecting with Ultimaker Cura and also checking progress on spaghetti detective.
I did not print for a while but wanted to be able to print in help of the Covid -19 pandemic.
If you need any additional information please tell me. Thanks for your help.
Best regards,
Yannick