What is the problem?
Quickly after using the web ui, especially when printing, the memory consumption is spiking and reaching as high as several gigabytes (until the whole available memory of the pc, 16 GB, is depleted).
I use Firefox on Windows 11 but also saw the issue when using Windows 10.
On Chrome the memory consumption does not appear to spike. But the browser is lagging instead.
What did you already try to solve it?
I'm currently trying to disable plugins to see whether one of those is to blame.
Have you tried running in safe mode?
No.
Did running in safe mode solve the problem?
does not apply
Systeminfo Bundle
browser.user_agent: Mozilla/5.0 (Windows NT 10.0; Win64; x64; rv:93.0) Gecko/20100101 Firefox/93.0
connectivity.connection_check: 1.1.1.1:53
connectivity.connection_ok: true
connectivity.enabled: true
connectivity.online: true
connectivity.resolution_check: octoprint.org
connectivity.resolution_ok: true
env.hardware.cores: 4
env.hardware.freq: 1500
env.hardware.ram: 3971153920
env.os.bits: 32
env.os.id: linux
env.os.platform: linux
env.plugins.pi_support.model: Raspberry Pi 4 Model B Rev 1.4
env.plugins.pi_support.octopi_version: 0.18.0
env.plugins.pi_support.throttle_state: 0x0
env.python.pip: 20.3.3
env.python.version: 3.7.3
env.python.virtualenv: true
octoprint.safe_mode: false
octoprint.version: 1.7.0
printer.firmware: Marlin bugfix-2.0.x-mfs (Sep 16 2021 10:23:57)
systeminfo.generator: systemapi
Additional information about your setup
OctoPrint version, OctoPi version, printer, firmware, browser, operating system, ... as much data as possible
OctoPrint: 1.7.0
OctoPi: 0.18.0
printer: Ender 3 v2
firmware: latest stock (version currently not at hand, probably not relevant anyway)
browser: Firefox 93
OS: Windows 11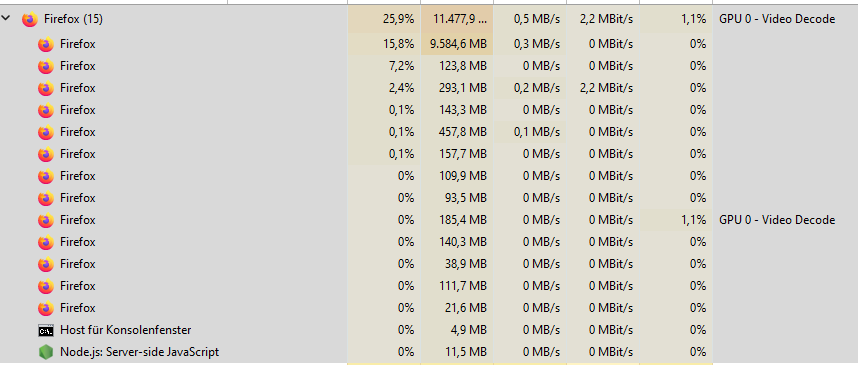 (The process is really OctoPrint because the OctoPrint tab, and only the OctoPrint tab, dies if I kill this process.)