Hello community,
i finally solved an issue with my Ender 3 S1 (F4 Chip) and OctoPrint.
I was not able to find a solution here, but i found one and want to write it down here in case someone else having the same problem.
Left side was before the fix, right after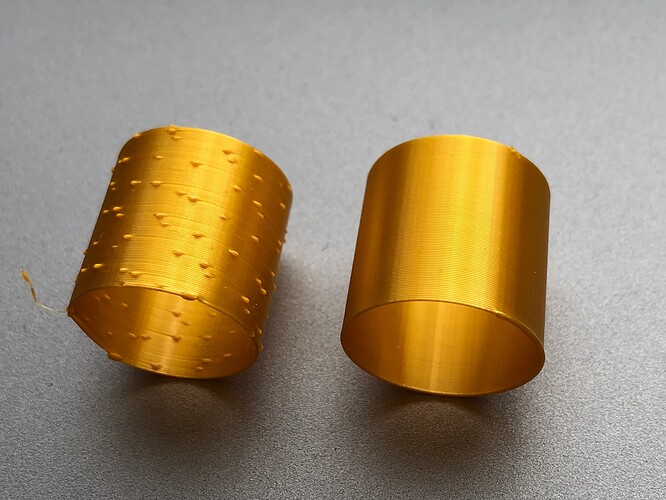 I tried updating the firmware, other cables, an other RPi, nothing worked.
Disabling the 5v+Pin fixed the problem: