Hi, tried looking for similar topics, but couldn't find. If it already exists - I would really appreciate a link to it.
Also not sure if the problem is with the printer itself, octoprint, or communication between them.
What is the problem? During print printer is stuck in one line loop oozing plastic.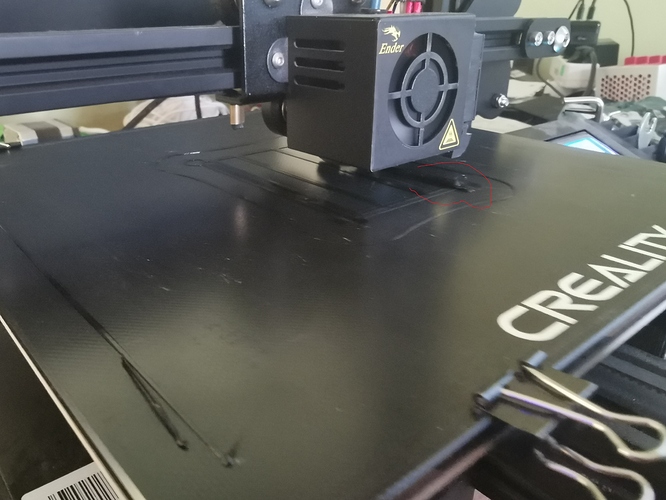 If I check progress in Gcode viewer - it shows as it would print normally.
What did you already try to solve it?
I recently changed nozzle to micro swiss, so I tried to pid autotune again.
LOGS:
octoprint.log (14.5 KB)
serial.log (444 Bytes)
I have an Ender 3 with silent board, and
OctoPrint 1.3.12 running on OctoPi 0.17.0
By the way, this doesn't happen all the time. Sometimes print happens fine. Sometimes this issue happens at the beginning, sometimes at the end of the print. It can also happen on bot X and Y axis.