What is the problem?
The Ender 3 Max printer screen looks like a QR code while using Octoprint.
It doesn't affect anything, prints come out great. I use Octoprint on my Windows 10 Chrome browser and never a problem.
I will hear little clicks coming from the printer and notice my display will change to another menu as if I pressed the selection button on it. It will time out and go back to main screen and then do it again from time to time. But what I am really trying to figure out is what causes the massive amount of pixels on my printer screen when printing from Octoprint. The only way to fix it is to wait till the print is done, power off and back on.
I have blocked the USB power wire from my Rasperry Pi 4B 8GB so as to not keep the display on while power is off the printer. My Raspberry is on 24/7 with heat sinks and cooling fan.
As I say, it doesn't affect anything and I never really use the display as I control everything from my browser, but I would like to know what is causing it and how to stop it.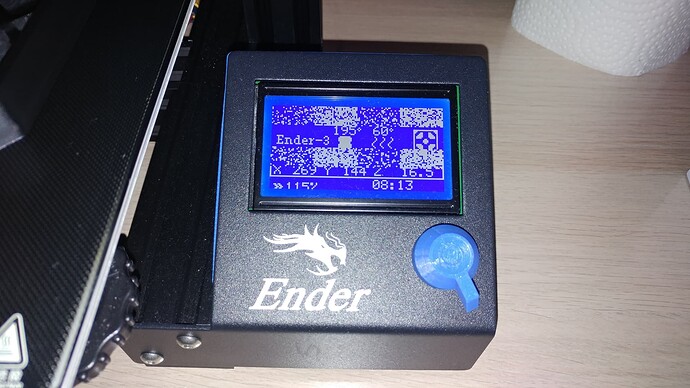 What did you already try to solve it?
WRITE HERE
Have you tried running in safe mode?
WRITE HERE
Did running in safe mode solve the problem?
WRITE HERE
Systeminfo Bundle
You can download this in OctoPrint's System Information dialog ... no bundle, no support!)
WRITE HERE
Additional information about your setup
OctoPrint version, OctoPi version, printer, firmware, browser, operating system, ... as much data as possible
Ender 3 Max 4.2.2
Marlin 2.0.9.1
Octoprint 1.7.2
Raspberry Pi 4B Rev: 1.4