Same problem here, with my old version of Marlin Bug Fix 2.0.x (from 2019) everything is working flawlessly on Octoprint 1.4.2
Today I decided to update to a fresh Marlin Bug Fix 2.0.x but I started getting the same problem.
State: Error: No more candidates to test, and no working port/baudrate combination detected.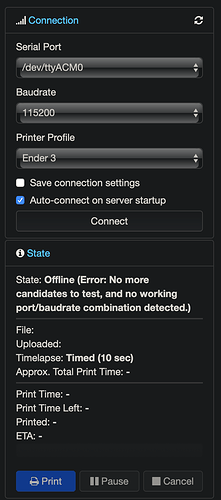 I tried downgrading to OctoPrint 1.4.1 and still the same problem.
Flashing my old firmware again and it's working without any problem.
Note that my BIGTREETECH TFT35 E3 V3.0 is detecting the printer and working in any of this situations.